Hey guys, BT here –
Yeah, I know. I haven't posted since November. Yell at me all you want.
Anyway, remember how the official Poptropica Twitter page teased us with something called Poptropica Realms? Well, the kindly Creators over on the official blog, fresh from their winter hiatus, have just officially announced this updated version of Land – starting with a video trailer:
Although not revealing much new, the trailer looks like it would hype willing players (even non-members!) to take the challenge to see what they can do.
Also, there is an official tour page for Realms, which hasn't changed much from the Lands page besides the new title and video. This is intriguing – and although it'll be open to everyone, members do get bonus benefits according to the official description:
Everyone can create and explore Poptropica Realms, but only Poptropica Members can unlock its true power! With Membership, create even more new Realms, and share your creations with the Poptropica Creators. You'll also get exclusive props and decorations to make your Realms truly unique.
We know we'll get to create new worlds and planets to share with people, but I wonder what other new things Realms will give to the table that Lands didn't already…
—
The Creators have released yet another Galactic Hot Dogs sponsored quest video on their official YouTube account, this one for a new ad that's on Main Streets.
Thanks to Slippery Raptor for the pics & insight into the ad –
The exterior of the advertisement shows the Neon Wiener with a smoking large hole behind it. When you enter, a short clip will play, showing the Neon Wiener blasting off into space.
Inside, you can talk to Humphree on your right and F.R.E.D on your left. Moving along, there are a couple of dummies (Cosmoe and Humphree for boys; Princess Dagger and Evil Queen Dagger for girls) you can Costumize from. To your right, Princess Dagger and Cosmoe are guarding the Mega Dog. By clicking on the door to the right, you'll shoot lasers with two Jacks, Cosmoe, and Princess Dagger.
Isn't GHD Island supposed to come out some time this month? Hmm…
—
In other news, the first Arabian Nights episode, How Bazaar ("and robbed from afar!" Okay, I need to stop lyrical connections…) is now available for FREE on iOS devices!
(For Android users, "How Bazaar" has already been released.)
—
One more thing before I go – according to Poptropica's tweet, this is "Early concept pencil art. For something. Something February-ish."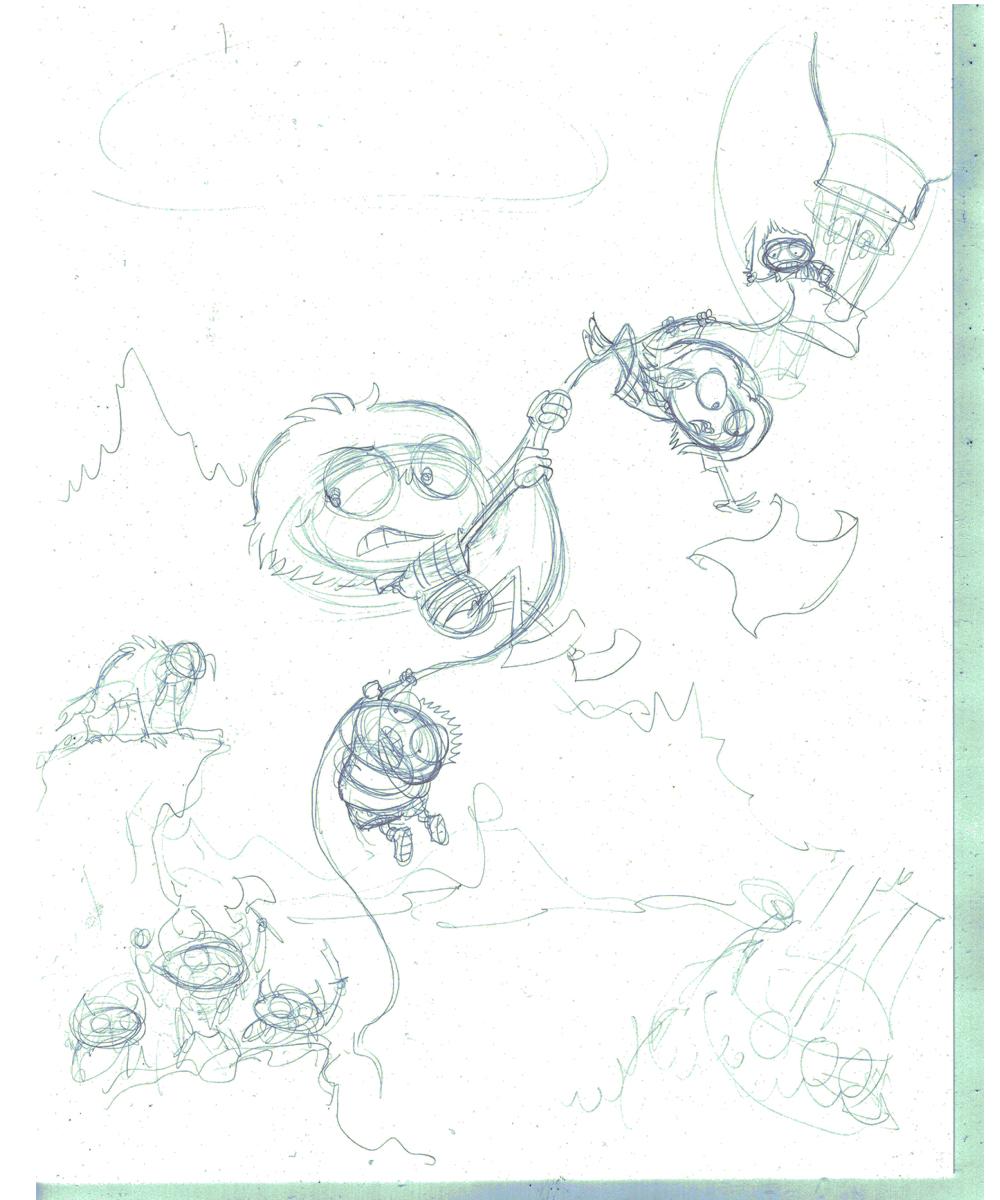 Could it be the cover for the Poptropica comic graphic novel? Is that guy in the blimp… cutting the rope from the protagonists? Uh-oh…
On that note, BT out!