Hey everyone! Slippery here. Guess what?! The newly-improved and updated Shrink Ray Island is finally out to all! Now, everyone can finally stop the masked guy who shrunk you and return back to our normal lives. To be honest, this is one of my favorite islands on Poptropica. 😀
Click the image to play the Shrink Ray SUI on Poptropica!
If you're having trouble completing the island, check out PHB's Shrink Ray Island Guide. Also, the Shrink Ray (gun) is still available in the Store for free – grab it before it goes!
Meanwhile on Twitter, Poptropica posted several sneak peeks for the upcoming Galactic Hot Dogs (GHD) Island, based on the Funbrain graphic novel series. Here we go!
First, the Creators released this image and along with it is a tweet that says: "Something's happening." Unfortunately, the image they uploaded is quite small, but we can still make out what it is.
This is an unreleased item card called "F.R.E.D. Follower". It is related to Galactic Hot Dogs: F.R.E.D. is the flying robot that helps keep Cosmoe's spaceship, the Neon Wiener, running smoothly (to learn more about the characters, check out the GHD page on Funbrain). From this snapshot, it looks like the card will be free and accessible to everyone since there is no "Members Only" written on the card.
Next, Poptropica also tweeted a scene from the island. Awesome, right?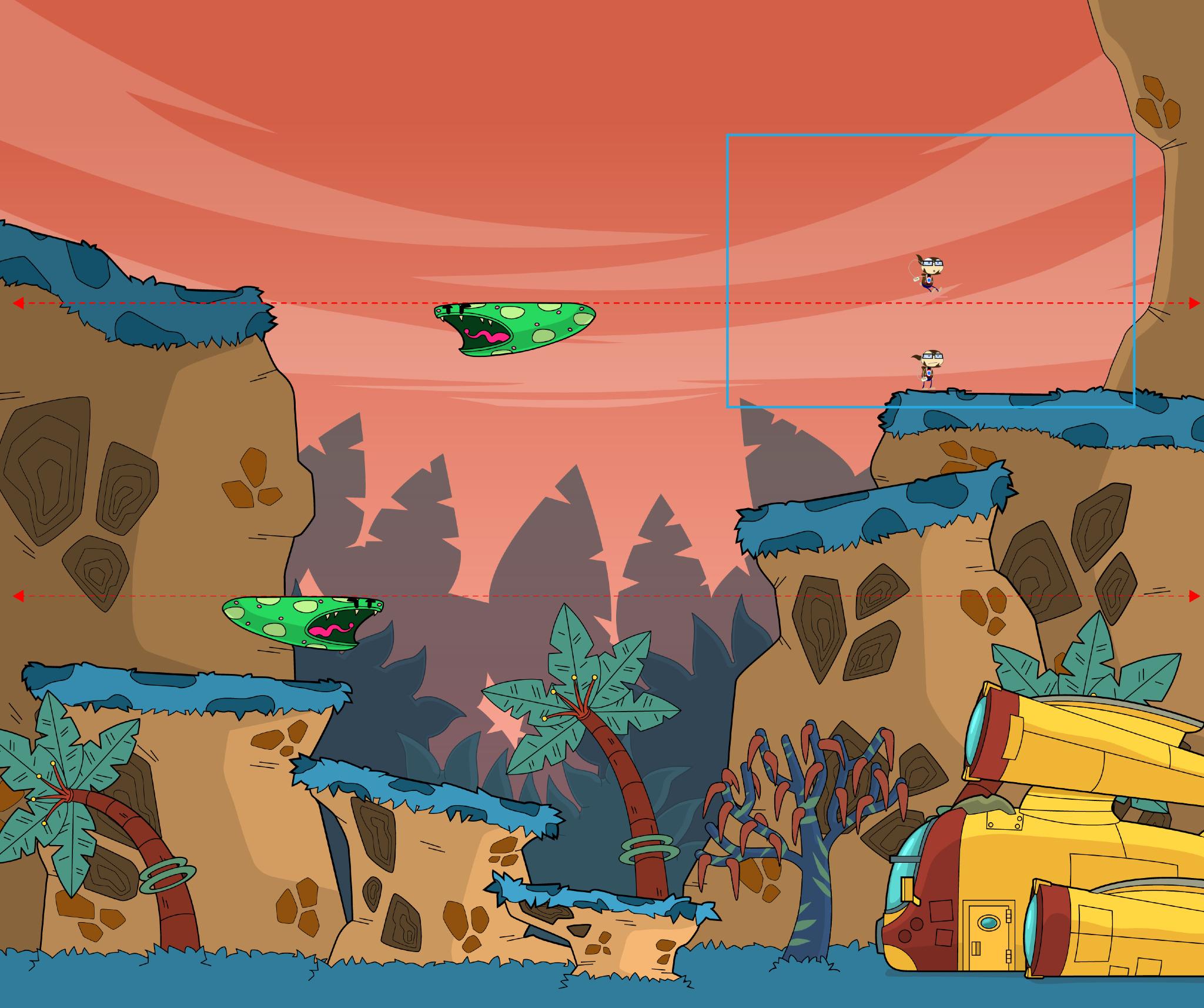 As you can see, there's the Neon Wiener on the lower right of the image. Along with that, there are strange trees and plants on this planet, monsters floating back and forth, and rock-like platforms that we can jump on to reach the other side.
Lastly, the Creators also tweeted a picture featuring some "alien creatures for (an) upcoming island", presumably also GHD, but have labeled it as rejected art, meaning they will not appear on the island.
With GHD Island on its way next year, it's possible it may be a full island instead of an episodic one – check out this comment exchange from the Arabian Nights trailer telling us that "full islands will start appearing late January" (plus, check out the new-ish Poptropica App Preview video!) —
For more GHD sneak peeks and information, check out the recent post by Slanted Fish, PHB's GHD Island page or check out PHB's Daily Pop Sneak Peek Archive!
That's all of the updates today! Have anything to share? Just leave a comment below!
-Slippery ❄