Hey everyone! Slippery here with a few updates.
After a two-week hiatus, Poptropica comics have finally returned from its slumber with 9 new strips for week 27, which you can catch up on by visiting the Creators' Blog or by reading them here (click to view in full size)! Prepare for creepy hotels, raging rivers, and freaky Veggiestein…
Next off, the Creators tweeted a sketch made by a Poptropica illustrator of a story for Stubb, a character from SOS Island. You might recognize her from the time you went into the ship's boiler. The Creators noted that she believes that "hard work fixes anything". Check it out: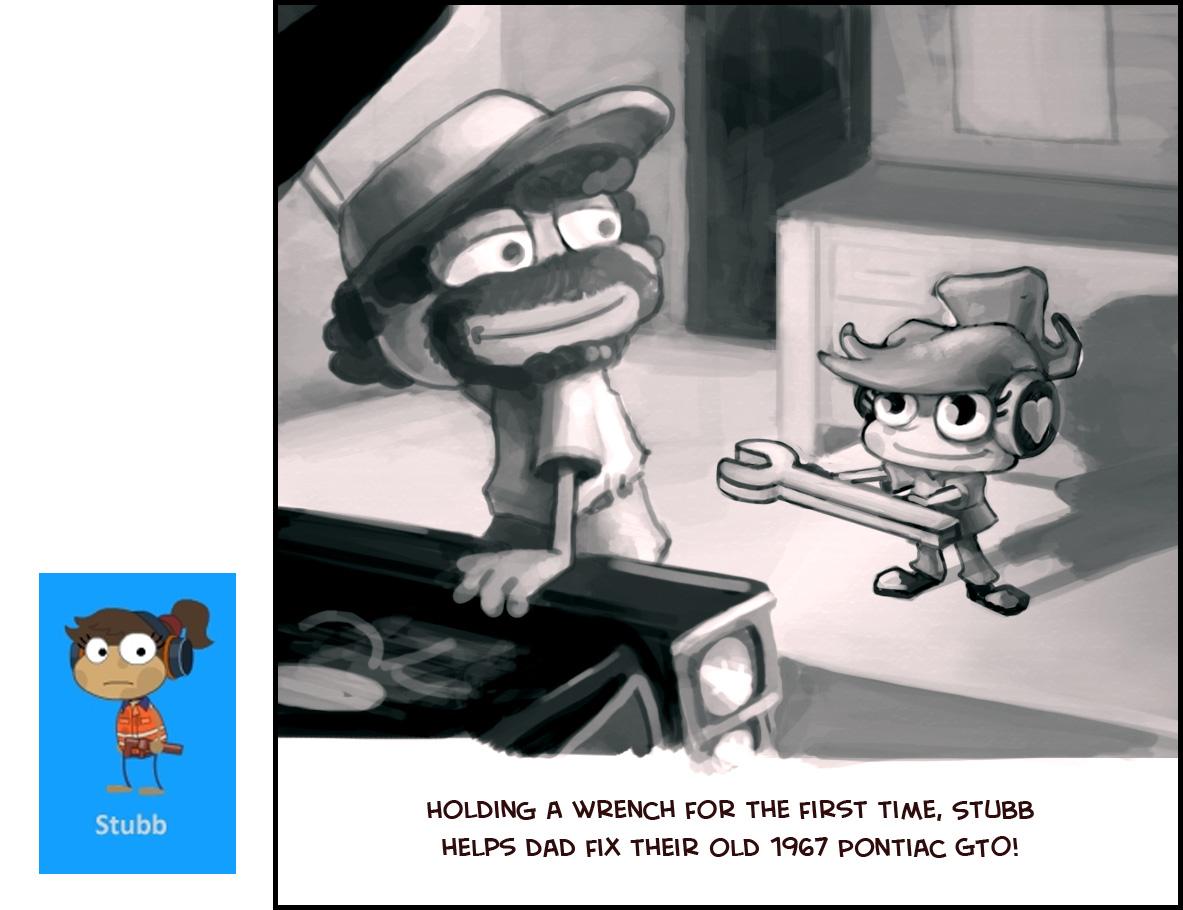 Last but not the least, the Creators tweeted their 5th PopStorm image, entitled "Menacing Mouths", featuring… many weird mouths. Check 'em out!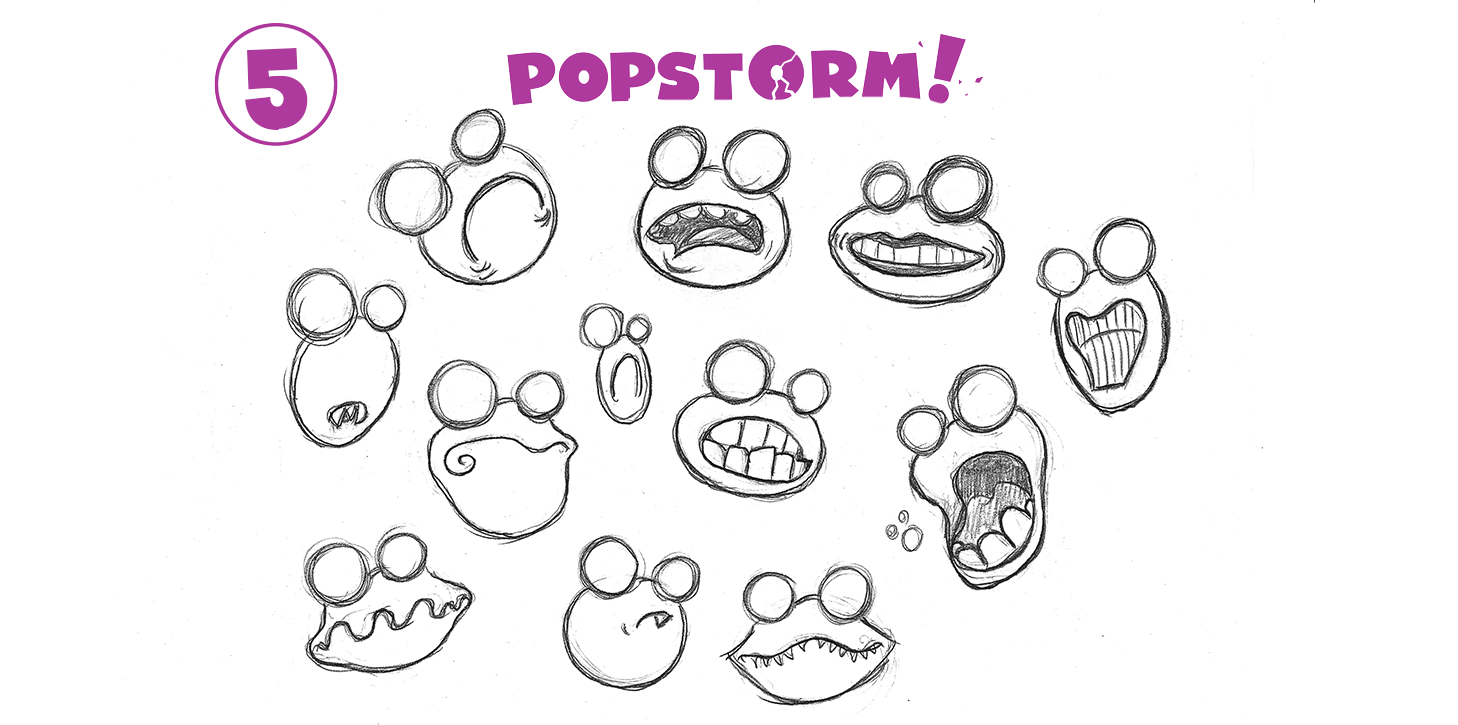 That's all of the updates we have for today! Don't forget, PoptropiCon (Ep. 2: Spoiler Alert) is out to all – for a walkthrough, check out the PHB's PoptropiCon Island Guide. 🙂
-Slippery