The PHB's Total-ly-not-a-Failure Timmy Failure Island Guide is now up!
Hey guys, BT here to let you all know that Timmy Failure Island is now open for members for Early Access! As for you non-members out there, don't worry, there's a demo available – plus, the island releases to the public on October 6th (strangely, a Tuesday) according to Poptropica's Twitter!
The written walkthrough with pictures is now available, written by yours truly, but if you prefer a video walkthrough from everyone's favorite pirate snack, Captain Crawfish, here it is!
This island was a lot of fun for me. There was one moment that pretty much… stole the show for me; it made the whole island. I give props – I didn't know much about Timmy Failure, and I was able to learn a bit from this island about who the characters were before I met them. This is my favorite sponsored island with the drawing style of the original source.
Well, in the meantime, here's my ranking: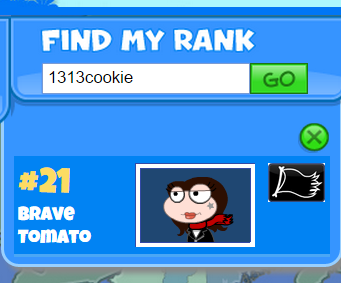 Yay me! XD
Okay you guys, have fun with Timmy Failure! And to those having trouble, don't worry! We have a written walkthrough right here on the Poptropica Help Blog!
BT out!